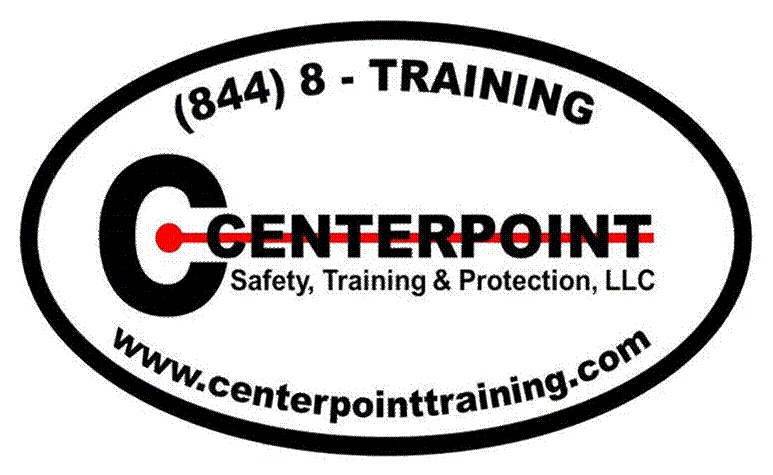 CALL

TOLL FREE: 844-8-TRAINING
(844-887-2464)
114 East 1st Street, EVERETT PA

Contact us for an appointment time during these hours.

Mon - Fri 8-8; Sat 8-5; Sun 1-5
(Appointment Only)
(other times - contact us)
Welcome to

CENTERPOINT

!

Centerpoint Safety, Training & Protection, LLC is a leader in firearms and personal safety training. We are dedicated to providing our clients with the best safety, training, and personal protection programs to prepare them for recreational shooting, personal protection, and information to avoid becoming a victim of criminal activity.
We are a premier provider of training seminars and courses for crime prevention, safety, and personal protection to the community, churches, civic organizations, schools, colleges, universities, small businesses, and to law enforcement agencies. Our goal is to prepare our clients to improve their personal safety strategies and situational awareness.
We have programs for all ages and all experience levels.

CENTERPOINT has been providing training and programs to the community since 2005 and we look forward to working with you for your future needs.
Firearms Training Simulator
We have a diverse instructor team dedicated to the safety and education on the use of firearms, personal protection training, and safety seminars. We are committed to ensuring that all clients have the best experience possible. From the novice shooter to the most experienced concealed carry user or law enforcement agency, we have a training program for you that will allow you to gain valuable knowledge and skills to get better! Our courses range from basic level to the more advanced Defensive Pistol and Simunition courses. We also have a Mobile Training Unit that is ready to "take our show on the road" and provide our quality training at your facility. Contact us today !
PO BOX 317 BEDFORD PA 15522
facebook: facebook.com/centerpointtraining
Toll Free: (844) 8-TRAINING